Save the Date for Tri-City Hospital Foundation's 40th Annual Diamond Ball: November 7, 2020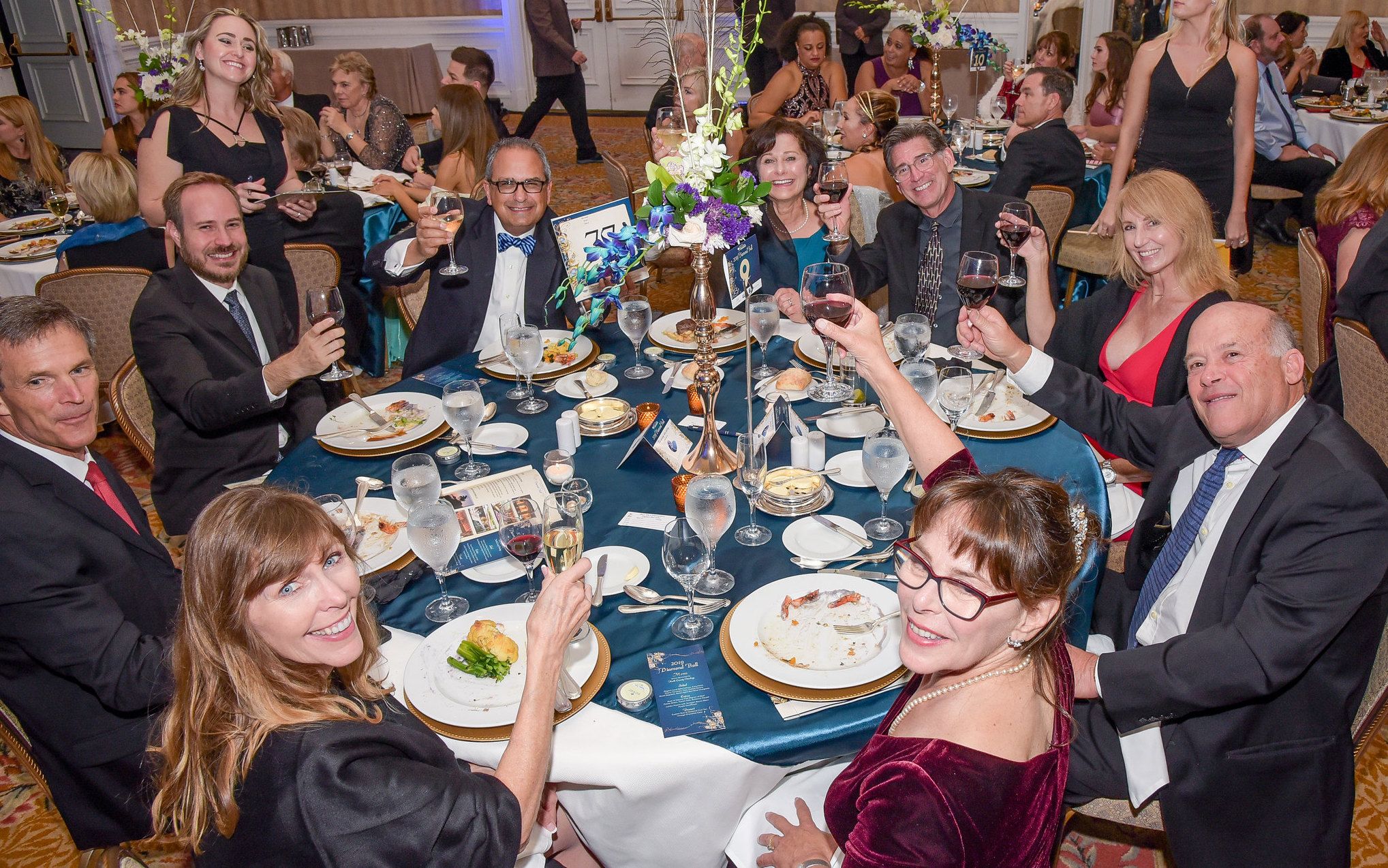 Diamond Ball 2019 Recap
Tri-City Hospital Foundation Celebrates 55th Anniversary and Raises $500,000 at 39th Annual Diamond Ball
Diamond Ball, held on Sat., Nov. 16, raised more than $500,000. The event also celebrated the Foundation's 55th Anniversary. All proceeds from the 2019 Diamond Ball will go towards bringing state-of-the-art MRI screening technology to the Imaging Department at Tri-City Medical Center.
Tri-City Medical Center is developing the most advanced imaging center in North County with the purchase of the new MRI scanner. The state-of-the-art screening technology will detect more detailed images, leading to better health outcomes due to a quicker diagnosis and more accurate treatment.
Tri-City Medical Center's Director of Pathology and President of North Coast Pathology, Dr. Marcus Contardo was honored with the 2019 Individual Legacy Award at the gala for his kindness and generosity to Tri-City Hospital Foundation and Tri-City Medical Center.
The Foundation also honored Pamela J. Gallade, who passed away in 2018, for her incredibly generous gift of $1 million towards the MRI scanner. Pamela's gift ensures Tri-City Medical Center can deliver advanced care to achieve the best possible health outcomes for its patients.   
The evening also featured performances by Michael McDonald, widely known for his distinctive, soulful voice as a member of the bands The Doobie Brothers and Steely Dan.
To view your photos from our 2019 Diamond Ball, click on the links below:
Diamond Ball – Dancing
Diamond Ball – Program
Diamond Ball – Auction
Diamond Ball – Casual Program
Diamond Ball – Step & Repeat
To order photos, visit: 
https://gatesphotography.morephotos.net/Collections/397671
Photography was provided by Doug Gates of Gates Photography http://www.gatesphotography.com/