Bill Morrow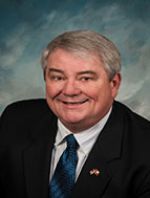 Bill Morrow
California State Senator, Retired
Morrow served 14 years in the California State Legislature, representing north San Diego and south Orange Counties. During his tenure in office, Morrow served as either Chairman or Vice Chairman of the Assembly and Senate Judiciary Committees, focusing on legal, judicial, and administration of justice reforms.
Among his many recognitions, in 2004 the Conference of Delegates of the California Bar Association bestowed Senator Morrow their Legislator of the Year Award for serving justice by improving the law and, in September 2006, the statewide tort reform association known as the Civil Justice Association of California declared Morrow "the Legislature's strongest legal reform supporter of the past decade."
In January 2007 upon leaving the California State Senate due to term limits, Morrow returned to private law practice, and in January 2012, formed the Morrow Law Firm. In addition to practicing general civil litigation and a wide array of other legal matters, Morrow draws upon his extensive government experience to provide governmental affairs, strategies, and public relations consulting services to clients.
Morrow moved to north San Diego County after graduating Law School and joining the Marine Corps, where he was stationed at Camp Pendleton. He now resides in Oceanside with his wife Barbara. Their one child, Will, is in college.