James "Jef" Farrell (Leave of Absence)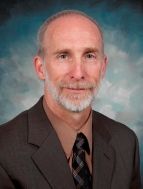 James "Jef" Farrell (Leave of Absence)
Vice President and Operations Manager
Swinerton Builders inc.
Jef Farrell was born in Virginia and spent his middle years in Arizona. He graduated from Arizona State University with a BA in General Building Construction in 1982 and has spent his career in the construction industry working on projects in Arizona, Texas, Illinois, Nevada, and California. He is presently an Operations Manager for Swinerton Builders, a large general contractor in the western US.
Jef and his wife Diana are longtime residents of Oceanside and have raised their three children here. He is a former board member of ACE, an organization dedicated to encouraging young people to enter the building industry. He is an active fundraiser for the Challenged Athletes Foundation, an organization dedicated to helping people of all ages who face physical challenges participate in a broad range of athletic activities and competition.
When time allows Jef enjoys participating in a variety of endurance sports, woodworking and astronomy.