Jennifer Paroly, Community Health Initiatives & Physician Relations Committee Chair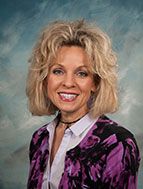 Jennifer Paroly, Community Health Initiatives & Physician Relations Committee Chair
Principal
Pacific Registry Services

Jennifer has worked with Tri-City Medical Center over 13 years. She has managed the American College of Surgeons (ACoS)/Commission on Cancer (CoC) – Cancer Program accreditation at Tri-City Medical Center since 2008. She was also instrumental in Tri-City Medical Center receiving accreditation for its Breast Cancer Center by the National Accreditation Program for
Breast Centers (NAPBC). These programs ensure the full continuum of cancer care from prevention through survivorship or end-of-life care and quality of life.
She has been on the Foundation's committee for the annual fundraising Gala for over five years; she chaired the Golden Anniversary Ball in 2011. She has volunteered for the American Cancer Society (ACS) and ran the ING Marathon in New York City to raise money for the ACS. She also won the Spirit Award for her work as a volunteer and for her fundraising efforts for the ACS.
Jennifer is a native of Houston, TX and has lived in CA over 30 years. She attended Jackson College of Ministries and majored in music. She also attended McNeese State University, LA. She is a Certified Tumor Registrar.
She resides in Carlsbad, CA with her husband, Dr. Warren Paroly, and daughter, Hannah. She enjoys playing the piano, reading, and sharing time with family and friends. She is an advocate of healthy lifestyles and rescue dogs.