Kevin Stotmeister, Chairman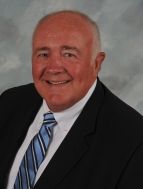 Kevin Stotmeister, Chairman
President/ CEO
Federal Heath Sign Company
Kevin earned his Master's Degree in Civil Engineering from the University of Illinois and a Master's of Business Administration from the University of Chicago. He is a registered Professional Engineer in Illinois and has received numerous additional certifications. Kevin served eight years on active duty as an officer with the U.S. Navy Civil Engineer Corps.
Kevin started at the former Federal Sign in 1980 in Chicago. He climbed the corporate ladder over the years and in 1993 was promoted to President of Federal Sign. With the combining of Federal Sign and Heath Sign companies in April 2003, Kevin was appointed President & CEO of Federal Heath Sign.
He has been active in various business, professional, and industry associations throughout his career. Kevin and his wife Ellen are both active with numerous civic and charitable organizations including the Women's Resource Center, Oceanside Museum of Art, KOCT TV, Tri-City Hospital Foundation and Mission San Luis Rey. Their two married daughters and families live in Texas.