Neal Stehly, Secretary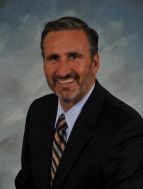 Neal Stehly, Secretary
Executive Vice President, Benefits Division
Marrs Maddocks + Associates
Neal is a San Diego native and has lived most of his life in North County. He graduated with a degree in Political Science from the University of San Diego in 1987. Neal started working at at Marrs Maddocks + Associates in 1993. He is now the Executive Vice President of the Benefits Division.
Neal is credited with founding, developing, and maintaining the nationally recognized website for Health Care Reform (www.ppaca.com) and is considered an expert by his peers in navigating the highly complicated legislation. He is frequently a featured speaker on the much debated topic.
Neal also is an active member of the Carlsbad Hi-Noon Rotary Club and sits on the Grants Committee of the Carlsbad Charitable Foundation. He currently resides in Carlsbad with his wife and three children. Neal is an avid sportsman and rower. He enjoys being outdoors and spending as much time as possible with his family.