Phil Soule, Development Chair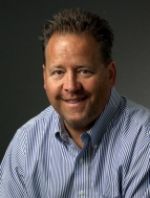 Phil Soule, Development Chair
Principal
Cuningham Group Architecture, Inc.
Phil has over 25 years of experience in architecture with a dedication to healthcare projects. He holds the distinction of being board certified by the American College of Healthcare Architects which is dedicated to serving the public in matter of healthcare design, delivery and efficacy.
As a Principal in Cunningham Group's healthcare market group, Phil currently leads projects teams on planning and design for some of Southern California's largest and most respected healthcare clients and has previously worked on projects in Ohio, New York, Florida and China. His key management strengths include organizing complex projects with diverse user and client groups for a wide range projects from acute care to cancer hospitals to ambulatory care projects, from master planning through construction. In addition to his role at Cuningham Group, he is active in the California Society of Healthcare Engineers, has spoken at numerous national healthcare conferences and participates in planning committees for numerous hospital foundations.
Phil holds a Bachelor of Science in Architecture, The Ohio State University, Knowlton School of Architecture. He has lived in San Diego for over seven years with his wife Kenley, and daughters Kaleigh and Kensie, three dogs and a horse. His wife teaches horseback riding in North Carlsbad a short ride from the Hospital. They have donated Mother Daughter Riding days to a number of foundation events including the Diamond Ball. He spent ten years as a youth soccer coach until his daughters hung up their spikes.