Robert Betz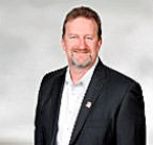 Robert Betz
Executive Vice President, McCarthy Building Companies
A 25-year veteran of the construction industry, Bob has played an integral role in the successful completion of 20+ large-scale McCarthy construction projects in San Diego and Orange counties. He has been instrumental in establishing McCarthy among the top green builders in the region, and helped lead the division's use of leading technology on jobsites. McCarthy is recognized as one of the nation's few true builders and is the country's 8th largest domestic general contractor (Engineering News-Record, May 2014), the largest general contractor in California, and the second largest general contractor in San Diego.
Having joined McCarthy in 1994, Betz has accumulated 20 years of expertise serving in various leadership roles for McCarthy's Southern California Division, including most recently, executive vice president for the San Diego region. He is responsible for the financial performance and overall operations of McCarthy's San Diego office, managing 100 employees and a yearly revenue of $250mm. He oversees client relations, estimating, office operations and personnel as well as integration of the company's scheduling, safety and contracts departments.
Born and raised in Southern California, Betz currently resides in North San Diego County with Lisa, his wife of 17 years, and their two children. His personal interests include all types of sports, hunting, and freshwater fishing.