Tory Walker (Leave Of Absence)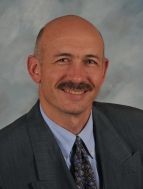 Tory Walker, Treasurer
President
Tory R. Walker Engineering Inc.
Tory is President of Tory R. Walker Engineering, Inc., a water resources planning and engineering firm specializing in floodplain management, storm water management, flood facilities design, sedimentation and erosion, watershed management, and river restoration. He has served in his current position for the past 12 years.
The son of medical missionaries in East Africa, Tory grew up seeing the rewards of a life given for the service for others. Africa is also where Tory made the connection between health and the need for safe, reliable water, which is a passion of his and led to a career in water resources over 26 years ago.
Tory graduated from Westmont College in Santa Barbara, where he met his wife. He also earned a Civil Engineering degree from UC Irvine. Tory is active in his church, on the Board of Calvary Christian School in Vista. Tory is also on the Executive Board of the Vista Chamber of Commerce. In his spare time, Tory loves backpacking, running, rock climbing, and spending time with his family.