Donate Now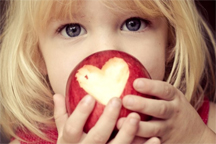 The definition of PHILANTHROPY: Love of mankind; goodwill to fellowman; especially active effort to promote human welfare.  
There are many ways of giving to the Tri-City Hospital Foundation. Whether you choose to give on a current or future basis, a large or small amount, one-time or ongoing, we appreciate and value your participation and support.
We understand that making a gift is a very personal decision. The Foundation exists to assist you in finding a means of supporting Tri-City Medical Center in a way this is gratifying and economically practical for you. Many times a gift can provide substantial tax or other benefits. We will be glad to discuss these options with you.
Many people find that their employers offer a matching gift program, which can effectively double your philanthropic contribution. Please ask your employer, and encourage their participation.
Among the ways of giving to the Tri-City Hospital Foundation are:
Tri-City Hospital Foundation is focused on bringing together this community to engage donors in support of Tri-City Medical Center. For more information or to make a gift today call (760) 940-3370. A member of the Development Team will be pleased to help you.