TRI-CITY HOSPITAL FOUNDATION'S RESPONSE TO COVID-19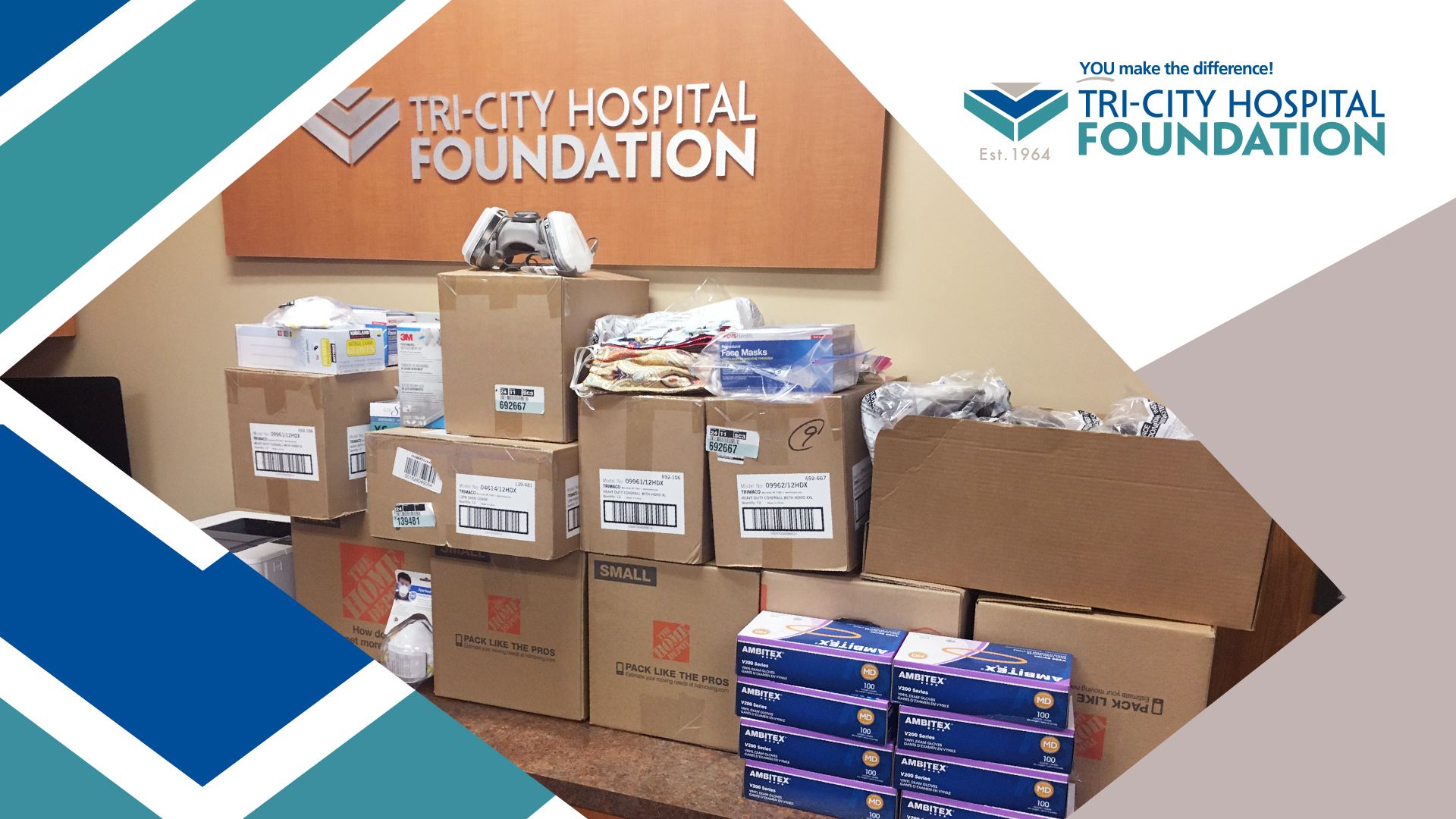 Dear Tri-City Community:
For nearly 60 years, Tri-City Medical Center has been serving the residents of Carlsbad, Oceanside, Vista and the surrounding communities. During that time, our country and community have faced its share of challenges. However, we are currently facing an obstacle that is unprecedented in our history—Novel Coronavirus or COVID-19. Many of you are reading this message from home due to the potential threat that this global pandemic poses for our family, friends and neighbors.
We understand that these are challenging times for many. Businesses are temporarily closed, people are off work and school, and many fear what the future holds for the health and wellness of those they love. While many are in need of assistance, others are looking for opportunities to help.
As most shelter in places, emergency responders and healthcare personnel stand on the front lines to help those with the greatest need. The members of the Tri-City Family—nurses, physicians, and staff, both clinical and administrative—stand at the ready to help you.
Tri-City Medical Center is effectively managing its resources and available supplies to treat the patients who come to us for care, both those who fear they may have COVID-19 and those suffering from heart attacks, strokes and the various emergencies that we so effectively respond to on a daily basis. Simultaneously, we are also preparing for a potential surge in patients with COVID-19.
It is incumbent upon us to consider worst-case scenarios and prepare accordingly. To that end, we are welcoming donations that will benefit our patients, employees, medical center and the broader community.
If you have the means and are interested in supporting Tri-City Medical Center's efforts to take care of our community, please make a monetary donation to the Foundation. All donations received during this time will fund supplies and resources to help our community during the COVID-19 challenge. Click here to donate now.
Tri-City Hospital Foundation is grateful for your tax-deductible contributions and will ensure that they are put to the most effective use to help our community ride out this storm.
Examples of items to donate that will help us respond to the COVID-19 challenge ahead include:
Medical Equipment
Pharmaceuticals
Transportation
Communications (Cell Phones, Laptops)
Food Supplies
Utility Maintenance
Medical Supplies
Personal Protective Equipment (PPE) such as disinfectant wipes, exam gloves, face masks, CVS, shoe guards
If you have resources you'd like to donate to help our patients, employees or the broader community, you can drop them off between 7 a.m. – 3 p.m. Monday- Friday at the hospital's receiving dock. To find the drop-off location, use the Vista Way entrance and stay to the left of the fork. At the next stop sign (halfway to the ER) turn right and you'll reach the receiving doc. 
In the utmost interest of your safety, as well as the current State mandates in place, we certainly do not want you to have to purchase these items yourself. If you don't have these items, please consider a monetary donation instead. 
The strength of our community is measured in how we come together during difficult times. We have endured prior challenges and we will persevere if we stand united.

With appreciation,
Jennifer Paroly, President
Tri-City Hospital Foundation