Clay Gardner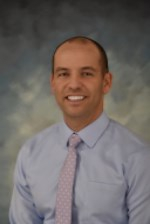 Clayton (Clay) has over 15 years of healthcare administration, business management and sales experience. In his early career he worked as a professional consultant providing customer relationship management (CRM) education and support to the automotive and telecommunication industry.
Clay began his career in healthcare administration in 2006 when he joined The Ensign Group, a nationally recognized provider of skilled nursing, assisted living, home health, hospice, urgent care and other rehabilitative and healthcare services. Clay advanced quickly within The Ensign Group organization becoming a top performer and experienced leader with the talent and ability to operate complex and multifunctional healthcare facilities, manage all levels of employees, create a positive culture, understand and positively control financial performance and maximize facility performance and patient satisfaction through strategic planning, problem solving and resource management.
Clay is currently the Executive Director of Vista Knoll Specialized Care, a 120 bed affiliate of The Ensign Group. In his tenure his facilities have won the coveted "Ensign Flag" three times. This award recognizes near perfect operational performance in areas such as patient satisfaction, clinical outcomes, facility operation and financial achievement. Clay's facilities rank high in the top 10% of the 160 Ensign Group Facilities. Clay has also received the company's "Big Hairy Audacious Goal" award, recognizing sound financial performance, 6 out of 9 years. Clay is a recent recipient of the 2015 Eli Pick Facility Leadership Award for his organizational leadership and clinical quality.
In addition to being responsible for Vista Knoll, Clay serves as a member of the leadership team that oversees some of the company's new facility acquisitions. He was a key player in the recent transition of 8 newly acquired facilities this year in San Diego. He currently oversees the performance of 5-6 other facilities in the San Diego area providing leadership and support to both new and experienced administrators.
Clay fully recognizes his employees are the key to the success of the facilities he manages and critical to positive clinical outcomes. One of the greatest rewards of his job is mentoring talented and capable individuals who he can then be empowered to achieve success in their respective roles.
Clay has a bachelor's degree in business information systems from Brigham Young University. He and his wife Cheryl have been married for 9 years and have 5 children. He enjoys coaching his children's sports teams, surfing and serving in his church and community.
As a partner of Tri-City Hospital Clay is anxious to give back to the community that provides so much to his facility through service on the hospital foundation board.