John Todd, Vice Chairman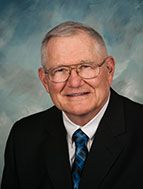 John Todd, Vice Chair
US Marines, Retired
John is a Southern California native and settled in Oceanside following a 34-year career of various command and staff positions with the U.S. Marines.
His last tour of duty was as the Chief of Staff of MCB Camp Pendleton where he became involved in community organizations and events. John is currently the Treasurer on the Board of Directors for the Ivey Ranch Park Association providing childcare for disabled and able-bodied children. He also serves as Board Secretary for the County's San Diego Asset and Leasing Corporation the Vice Chair of the Oceanside City Investment Oversite Committee.
John is a graduate of George Mason University and he and his wife have two sons and five grandchildren.