Neal Stehly, Projects & Allocations Committee Chair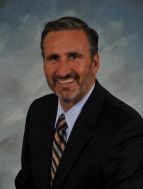 Neal Stehly
Executive Vice President, Benefits Division
Marrs Maddocks + Associates
Neal is a native of San Diego having lived most of his life in North County and graduating from the University of San Diego with a degree in political science.
His contributions to the community are generous. He serves as a Trustee and chairperson of the Projects and Allocations committee for the Tri-City Hospital Foundation, and is an active member of the Carlsbad Hi-Noon Rotary Club.
Professionally, as a  familiar face in the employee benefits industry, Neal has over 30 years of experience and is the current practice leader for the employee benefits division of HUB International in Carlsbad, CA.
Neal currently resides in Carlsbad with his wife and three children. He is an avid sportsman and enjoys being outdoors and spending as much time as possible with his family.